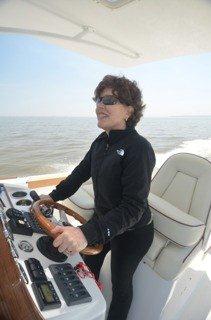 This just in from the Robinson's who took possession of their SH25CC several weeks ago.

We continue to get compliments and inquiries as to what our boat is every time we go out. Moored in a cove off Gibson Island Saturday evening, a tasteful vessel came alongside and the skipper told me we had the best looking boat in the anchorage (up against some pretty stiff competition) as well as the best looking crew. Even if he had had a few margaritas by then, that was still pretty good.

Yesterday afternoon, moored for lunch in Luce Creek up the Severn, another boat came alongside. The captain asked what we were, complimented us and even remembered seeing us dock the previous evening in the dark back at AYC. I hope that was more a function of the Hunt design rather than our docking skills.
Read More