The Marblehead Origins, by Mark Kellogg
Mark Kellogg is an author and sailing veteran who sailed with Ray Hunt on the 5.5 meter Minotaur in the 1960 Olympic trials, and grew up working with Ray on the Marblehead waterfront. Kellogg is currently in the works on a Ray Hunt biography slated for publication in the near future.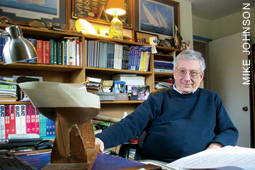 Post-war Marblehead was experiencing another Golden Era between 1945 and 1965. When I was growing up there in those days, the mentors to young sailors were those from whom we could learn by example: other sailors, yacht designers, boat builders, and professional yacht captains. They offered us models for future careers. Most of them were more than willing to share their insights and know-how; it made for better sailors, better racing, and better seamanship and sportsmanship.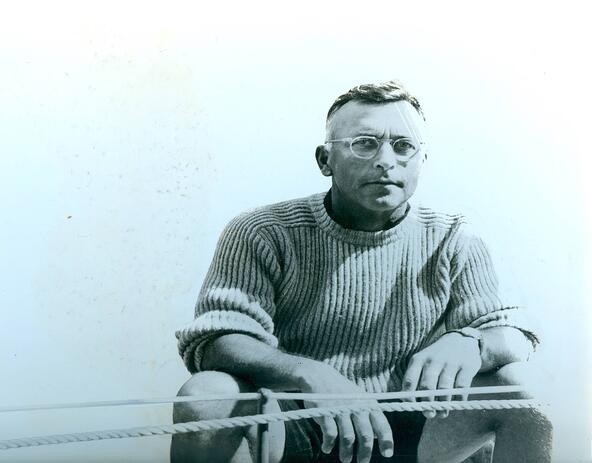 To us, these masters were common folks; we'd see them along the waterfront, at the market, in the boat yards, and at restaurants. They were invited to give talks and many of them did. What amazes me to this day is the names of these every-day citizens in our midst: John G. Alden, Carl Alberg, L. Francis Herreshoff, Aage Nielsen, Brad Noyes, Ted Hood, Ray Hunt, Chandler Hovey, Don McNamara, Frank Scully, Charles Francis Adams, George O'Day, and Jim Graves.
Ray Hunt was quite approachable. He allowed young sailors ("wharf rats") to help in his boat rental office, pumping boats, folding sails, helping customers and - eventually - driving the launch and teaching sailing. At age 14, his oldest son was taking charter parties aboard the family's 52' ketch Zara. But that's another story.
More Hunt History:
Hunt YouTube Channel: Speedvision's Peter Isler profiles Ray Hunt
HuntYachts.com: A Timeline of Hunt Yachts